Welcome to 3D Dental
Our office is dedicated to providing you with friendly, professional service while addressing all of your dental health needs
More About Us
Request Appointment
3D Dental
17853 Pierce Plaza,
Omaha, NE 68130
Monday: 8:00 am – 4:30 pm
Tuesday: 7:00 am – 3:30 pm
Wednesday: 7:00 am – 3:30 pm
Thursday: 7:00 am – 3:30 pm
Friday: 8:00 am – 12:00 pm (2nd and 4th Friday of each month)
Saturday: 8:00 am to 12:00 pm (2nd and 4th Saturday of each month)
Dental Care For Your Entire Family
Our goal is to make sure you leave with a smile on your face!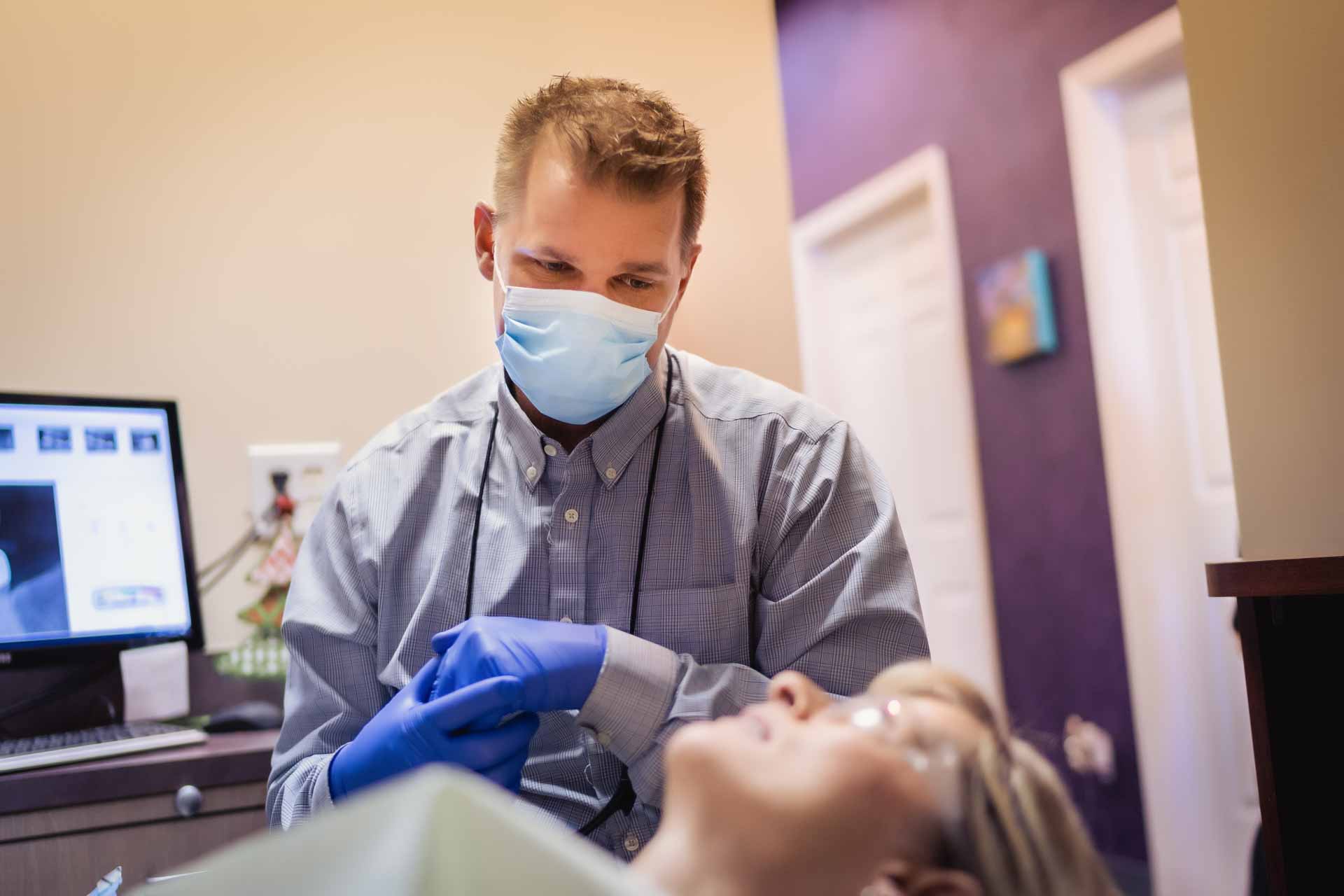 Thank you for choosing 3D Dental.  We pride ourselves on being personalized, gentle and comprehensive patient care is our number one priority.  A combination of the latest treatments and technologies allow us to provide our patients with an optimal experience and results in our office every day.  We are focused on your entire family's needs.  We respect and understand that many patients experience dental anxiety.  At our office, we do everything we can to make sure that your experience is as enjoyable as possible.  We have TV's in every treatment room and offer multiple dental sedation options including oral sedation.  3D Dental is family owned and know your time is valuable.  We are here for you 24 hours a day.
About Us
Our Services
Some of the services we provide:
Teeth Whitening, Veneers, Clear Correct, Bonding & Implants
We offer multiple teeth whitening options based on the sensitivity of your teeth!
Don't wait any longer to get that smile you've always wanted. Ask about our teeth whitening treatments and join the thousands of others who've successfully whitened their smiles and brightened their lives.
View Specials